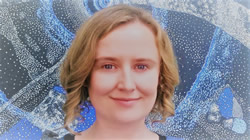 Cobi Smith recently submitted her PhD in science communication through Australian National University. She is currently working in bushfire risk and response communication for the SA CFS. This builds on her experience in disaster risk reduction and health promotion developed through Australian Aid projects in Asia and the Pacific. She has been a UN consultant in Geneva, where she was based inside CERN, coordinating a humanitarian disaster response technology project. Cobi worked on early phases of the Australian Government's Inspiring Australia initiative, based in the Royal Institution of Australia as Science in Society Facilitator. She has worked for the Universities of Adelaide, Cambridge and Melbourne in bioethics, environment, genomics, health, law, plant sciences and technology development. She is passionate about science communication supporting social justice and environmental health.
Connect with Cobi: CobiSmith.com and LinkedIn: cobismith
How does your research contribute to Seeing Science Differently?
Science and technology studies (STS) explore how social, political, and cultural values shape how we see science. My research in STS and deliberative public engagement with science has looked at areas of consensus about what makes good public engagement. I have argued that some of these involve tradeoffs, building on the research of others who have discussed tensions. So this research is about seeing science as a reflection of values rather than only a matter of facts, as well as seeing areas of consensus about public engagement differently.
Save