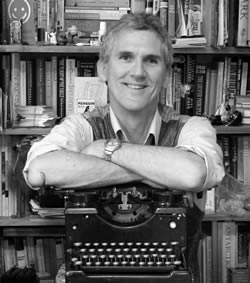 Dr Craig Cormick has worked as a science communicator for several major organisations, including the Department of Industry, Innovation and Science, CSIRO and Questacon. He is widely published on drivers of public attitudes towards new technologies. He has twice appeared in Best Australian Science Writing and edited the award-winning book Ned Kelly Under the Microscope (CSIRO Publications). In 2014 he was awarded the ASC's Unsung Hero of Science Award.
Connect with Craig:
Email
Twitter
How does this work contribute to Seeing Science Differently?
The session is an overview of various research into those members of the community who don't really get what the fuss about science is all about, and are not particularly engaged by science as a topic of interest. The presentation will draw on research undertaken at the CSIRO and Department of Industry, Innovation and Science, to show what amount of people are not much interested in science, why they are not – and importantly what types of things can be done to better engage them.