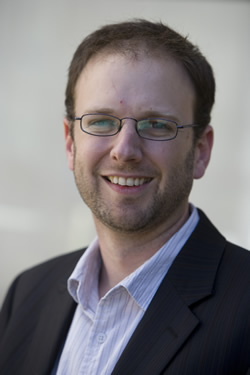 David Harris is a science communicator, physicist, and artist. He has written for a wide range of international science magazines including Scientific American, New Scientist, WIRED, Popular Science, Nature as well as Australian magazines and newspapers including the Australian, Courier Mail, and Canberra Times. He was co-writer of the first series of the children's science TV program "Y?", and presented science talkback on 612 ABC Brisbane for 5 years. He was founding editor-in-chief of Symmetry, an international particle physics magazine, and founding editor of the magazine section of the Proceedings of the National Academy of Sciences. His art has been shown at the California Academy of Sciences, Maker Faire Bay Area, Santa Cruz Museum of Art and History, and has a large piece on loan to the University of California. He is currently an honorary lecturer at the University of Queensland and curator of the UQ Physics Museum. His degrees include a BSc (Hons) (ANU), Grad Dip Sci Communication (ANU), and MFA (Digital Arts and New Media) (University of California, Santa Cruz), and is currently a PhD student in visual arts and theoretical physics at the Queensland College of Art and Griffith University.
Connect with David:
How does this project contribute to Seeing Science Differently?
Science is often seen as an activity for professionals. Although citizen science activities, which are typically fairly constrained, are starting to change this viewpoint, Science Hack Day provides an alternative way for members of the public to engage in science-related activities on their own terms in a cooperative and collaborative fashion.
Save