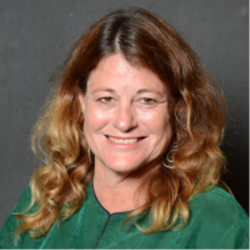 Jenni Metcalfe is the Founder and Director of Econnect Communication, established in 1995 to help scientists communicate about their research. Jenni lectures in science and environment communication and science journalism at the University of Queensland (Australia) and the University of Rhine-Waal in Germany. She has been a science communicator for more than 25 years, working as a journalist, practitioner and researcher in this area. Jenni has published many papers and articles on science communication. She is a Founder Member of Australian Science Communicators and was President of ASC from 2005 to 2007. During that time, ASC hosted the World Conference of Science Journalists. Jenni has been a member of the scientific committee of the International Public Communication of Science and Technology (PCST) Network since 1996.
Connect with Jenni:
Email
Phone 0408 551 866
How does this research contribute to Seeing Science Differently?
My paper directly addresses the conference theme of 'Seeing science differently' by showing how citizen groups, such as farmers, can be supported to directly influence the direction of research and the nature of its outputs and products.