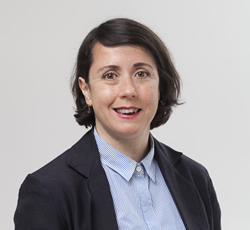 Katie Dyer is Curator Contemporary at the Museum of Applied Arts and Sciences where she leads and develops creative cross-disciplinary contemporary curatorial programming. Prior to working at MAAS she has held positions at the National Art School and The Museum of Contemporary Art, Sydney, and the Museum of Modern Art and The Drawing Center, New York. Katie has extensive experience working with national and international art, social practice, performance and art in the public realm. Her research areas focus on creative practice as a response to our contemporary conditions, interdisciplinary collaboration and the re-imagined museum. She is also examining how art–science can generate new modes of transdisciplinary knowledge and unique forms of public engagement. Recent and current projects include Curating Third Space: The value of art-science collaboration with UNSW Art&Design, This is a Voice in partnership with the Wellcome Collection, London,  and Gravity and (Wonder) in partnership with Penrith Regional Gallery.
Connect with Katie:
How does this work contribute to Seeing Science Differently?
The visual matrix is a new method from social sciences that helps us see how art-science experiences impact audiences and the new, complex emergent knowledge that arises from these experiences.
Photography: Ryan Hernandez, MAAS
Save
Save
Save