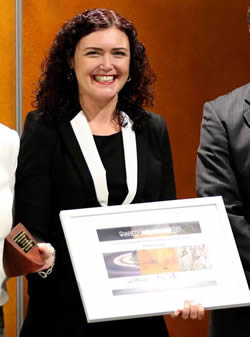 Melanie has a research PhD in Medicine and over 10 years experience in science communication, marketing management, business development and education outreach. Melanie helped create and was inaugural editor of e-Science magazine. She also spent over five years working closely with the SA Advertiser on specialist science print publications and a weekly "Can you believe it?" science column. Currently Melanie is a regular on ABC891 live talk back radio as their regular Medical Science Myth Buster and does regular segments on RN Drive, ABC, and 2CC Canberra commercial radio. Melanie is passionate about science is presented to the public via media and social media.
Connect with Melanie:
How does this session contribute to Seeing Science Differently?
This session will contribute to seeing science differently by allowing you to step into the shoes of a breaking news journalist and see what flies in the rapid news cycle.