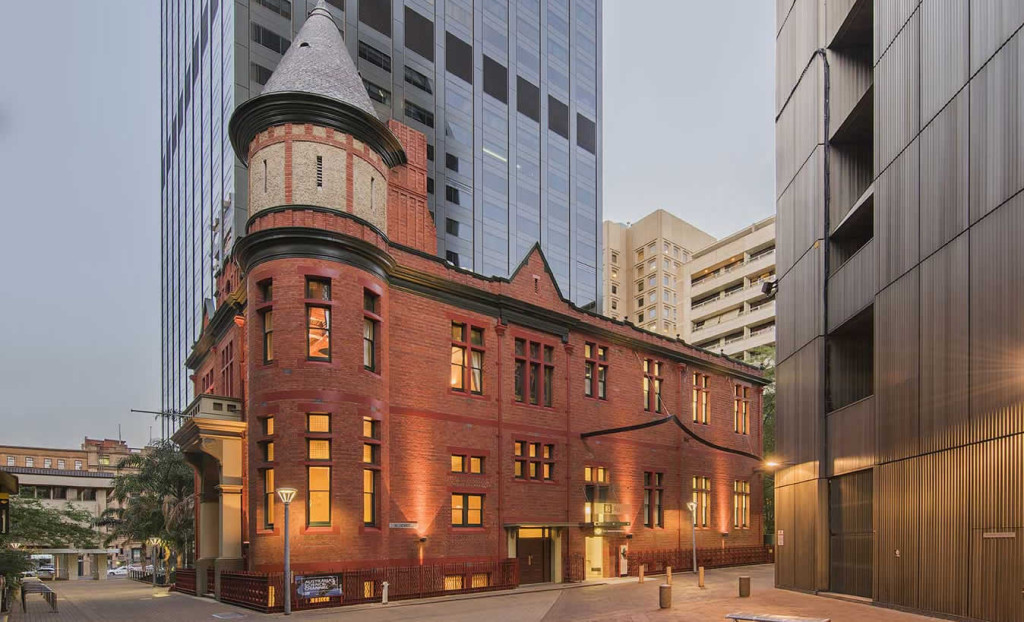 #ASC2017 will be held in the heart of Adelaide City at The Science Exchange. The street address is 55 Exchange Place, Adelaide SA.
Accommodation nearby
Delegate discounts are available at the Adina Apartment Hotel Treasury (https://www.tfehotels.com/ — direct link to book http://bit.ly/AdinaASC2017) and the Franklin Central Apartments (http://www.franklinapartments.com.au/). Use the booking Code: ASC2017 to receive the delegate discounted pricing.
Hotel Richmond on Rundle Mall, Mantra Hindmarsh Square, Quest on King William and Mayfair Hotel are all quite convenient to the venue.
These and other hotels near the venue are easily seen using Google's "Nearby" (hotels) feature to quickly check availability and pricing comparisons (or you can use this link). The grey pin that appears on the map in between Grenfell & Pirie Streets represents the conference venue with red pins showing hotels in the immediate area.
Getting there
Driving – Head to 55 Exchange Place, Adelaide SA.
Parking – For inter-state delegates a taxi to the venue from your nearby hotel parking would be the most convenient.
Unfortunately, we don't have any parking availability at the conference venue, so people dropping things off will need to park on Pirie Street if not catching a taxi – there is ticketed parking very close to Exchange Place. You could try your luck with parking out the front of the building, but the Council parking is in use very often (so not likely to be anything available), and the tickets seem to be written very quickly there…
The easiest parking options nearby are either Topham Mall: http://upark.com.au/locations/topham, Wyatt Street: http://upark.com.au/locations/wyatt/ OR http://upark.com.au/locations/pirie-flinders/
Public transport – The venue is a brief walk from the centre of Adelaide. Plan your trip with Adelaide Metro's 'Plan my journey'.
What's on nearby?
The Adelaide Fringe Festival runs from February 17 to March 19. More info online here.
Resources:
Save
Save
Save
Save
Save
Save
Save
Save
Save
Save