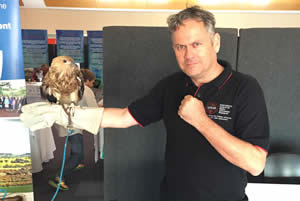 Now able to proudly proclaim he is the Cosmos Consultant at ICRAR, Gregory's path to being a science communicator could not be considered normal. He has a Masters in Astrophysics and is trained as a High School Physics Teacher (pretty boring so far), but he also has many years of experience performing, directing and writing plays. His sell out show "Speed: The Movie – The Play" can now be said to have been seen coast to coast across Australia as it was recently at the Perth Fringe Festival. He has been an improviser for nearly twenty years, performing around Australia and across the world as well. Gregory is an avid science communicator and finds no greater joy than talking about science concepts with the general public. Do not talk to him about sending humans to Mars – he won't ever shut up about it!
Connect with Greg:
Email
Smart Enough To Know Better – A Podcast of Science, Comedy and Ignorance
How does this session contribute to Seeing Science Differently?
There is still a strong silo effect when it come to the public's view of science. Science is seem to be done by clever 'others' and is not something in the average person's life. Even the successful and beloved mainstream science communicators we see on tv or hear on the radio are mainly considered much smarter or more wise than the average person. It is very important to humanise science and science communication. By adding performance skills to the science communicators arsenal it becomes easier to integrate science into people's everyday experience. The connection between speaker and audience created by effective performance skills will mean you are not 'the sage on stage' but a relatable human being excited to talk about a new discovery.