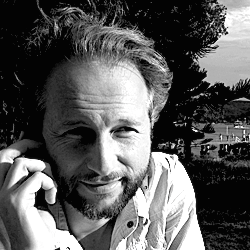 For the past two decades Adrian has provided animation, motion graphics, visual-effects and video production to clients around the world. His portfolio includes corporate and government video, science communication, TVCs, TV series, promos/idents, documentary, films, events, education and interactive media, with four international animation awards. He manages and directs teams of world-class script-writers, designers, storyboard artists, animators, motion-graphics and visual-effects artists and voice-over artists, hand picking the perfect crew for each and every project.
More info: www.redboat.com.au
Connect with Adrian: LinkedIn

ASC2017 delegates are eligible for 15% off first-time 2D animation and infographic design when ordered by 1st July 2017. Check out the case study sessions for examples of recent #scicomm animations and learn how to develop your own brief in the PD workshop.
How does this work contribute to Seeing Science Differently?
Online 5 Stage Process Session & Poster: Animation is one of the most effective and versatile mediums for communicating complex and abstract science concepts in a short amount of time. A well thought out animation script can challenge preconceived ideas and beliefs. This work aims to give science communicators a solid understanding of how to take an animation from an initial idea, all the way to screen.
Case Study Session: The 'Soil and Landscape Grid of Australia' is the first high resolution digital map of Australia's most important soil and landscape attributes. This case study explores how animation was used to tell the story and illustrate abstract concepts, to make it meaningful for a wider audience.
Case Study Session: Finding the value in scientific reports is a significant challenge for most busy policy makers and the general public. This case study explores how 2D animation was used to turn the key findings of a 56 page scientific report that recently made front cover of Nature magazine into a series of engaging animations for all audiences.
Professional Development Workshop: A well thought out animation script can challenge pre-conceived ideas and beliefs. This workshop aims to give participants a head-start with their animation projects, to bring more influential science communication animation to the screen.