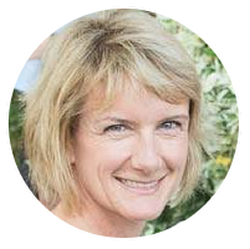 Helen is a communications professional with extensive experience in the science sector and a broad range of skills in writing, engagement, and strategic planning.
Currently CSIRO's Communications Advisor to the Bioregional Assessment Programme, Helen first joined the CSIRO in 2005. She works with CSIRO's Land and Water Business Unit, and has previously supported the Water for a Healthy Country Flagship and Preventative Health National Research Flagship.
A former journalist, Helen has also held media and research positions with several politicians. Her interest in communicating science is stimulated by a love of learning and a passion for making science stories accessible to a wider range of audiences.
Connect with Helen: email and LinkedIn
How does this work contribute to Seeing Science Differently?
This scientific analysis explores two potential futures. Just like a "Choose-your-own-adventure", personalised, spatially-explicit regional-level views of results will be publicly available. Close engagement with end users has helped refine how we deliver the results.  With underpinning data publicly available to support technical findings, the program provides a legacy of information, tools and data so these assessments are transparent and repeatable for decision-makers into the future.
See Also:
http://www.bioregionalassessments.gov.au/ 
https://www.csiro.au/en/Research/LWF/Areas/Water-resources/Resources-sector/Bioregional-assessments
Save
Save