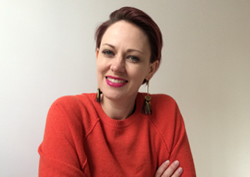 Laura is a science communicator at Environment Protection Authority Victoria, where she works closely with scientific and communication colleagues to talk about EPA's scientific work to communities, media, and other non-technical audiences. She also helps scientific staff develop their own science communication skills, through training and other development opportunities. Previously Laura has worked with Science in Public – a Melbourne-based science communication agency, and as an Environmental Scientist in contaminated land assessment and remediation. She is also a current ASC Victoria committee member.
Connect with Laura:
How does this work contribute to Seeing Science Differently?
Moving from 'good-news' science publicity into government, I've come to see the impact of science communication differently. For me now, it's not just about seeking to gain the interest and imagination of an audience, but quite often it's about providing a diverse and already-engaged audience with the right level of information so they can make informed choices for their health while also recognising that science alone is not always what the audience is seeking.