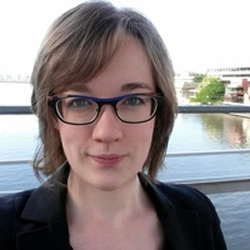 With a focus on science communication and public relations, Tara is investigating how hype is used to communicate about science. As well as pursuing her PhD at the Australian National Centre for the Public Awareness of Science (CPAS), Tara is a communications officer for the ARC Centre of Excellence for Engineered Quantum Systems (EQuS).
Connect with Tara:
How does your research contribute to Seeing Science Differently?
Science hype is typically discussed in a negative light. Yet by choosing to discuss one issue over another, science communicators are inevitably engaged in hype. This research suggests a more practical approach, one which reframes hype as a valuable tactic when operating within a system that takes public engagement into account when awarding public funds.