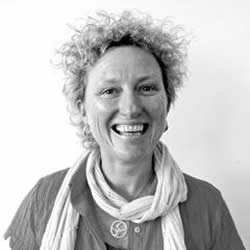 Creating a unique nexus between drugs, culture and the brain, Sheree Cairney has worked as a Neuroscientist in remote Aboriginal communities for 17 years. Her research has shed light on the transformation of brain and behaviour that happens-with petrol sniffing, alcohol and other drugs-and led to ground-breaking clinical evidence the brain can repair itself if substance abuse stops early enough. She established culturally relevant assessments of brain function, mental health and wellbeing among Aboriginal people, and her research has been translated into interactive multimedia tools that communicate health and education messages to diverse demographics. These include the 'Brain Stories' suite of flipcharts and animations and the highly successful 'No Smokes' multimedia campaign. She now leads a national longitudinal study on wellbeing in remote Aboriginal communities, 'The Interplay Project' which she presented at TEDx StKilda in 2016 as "What Aboriginal Knowledge can teach us about Happiness". A dedicated change-maker, Sheree is passionate about using knowledge, innovation, humour and empowerment strategies to impact policy, culture and humanity. She is an Associate Professor at the Centre for Remote Health, Flinders University in Alice Springs, and a Principle Research Leader at the Cooperative Research Centre for Remote Economic Participation (CRC-REP).
Connect with Sheree:
How does this work/project contribute to Seeing Science Differently?
This work specifically focuses on communicating neuroscience across cultures with vastly different worldviews, with the goal of developing a shared knowledgebase as a tool to tackle substance use in Aboriginal communities. A collaborative approach to developing accessible and translatable information with strong visual emphasis underlies the success of these tools. Animation films provide a flexible medium for conveying the same scientific information to different Aboriginal language groups in their own language.
This project represents developing a common language between Aboriginal communities, governments and scientists through a 'shared space' model. Science is used to represent Aboriginal stories and priorities statistically in the language of numbers to inform policy. Video and data visualization are used to then represent the statistical information through the stories of people themselves and in a format accessible to all partners, as a tool for communication and change. Science is therefore used here as an agent of social change.