Case studies and presentationsLivestreamPoster
Time
Friday 24 February
10:35am
Location
Auditorium
Speaker
Science Communicator, Marine Biologist and Graphic Designer
Abstract:
In this talk you will discover how a PhD student, with no experience in animation and outreach, but with the intention to communicate his research to the general public, ended up creating a three-time award winning animated video. This story will expose the challenges that animation video poses and the solutions with which they can be overcome. The case study video will be shown and then "dissected" in front of the audience revealing the storytelling and communication principles used. This talk will inspire you to challenge yourself with this unusual but effective storytelling style.
Watch the case study video (best if before the presentation!) here >> https://youtu.be/g3cIr9RomPM <<
The communication and storytelling principles behind this video will be discussed during the presentation, be displayed on a poster and be part of this digital handout freely available to you.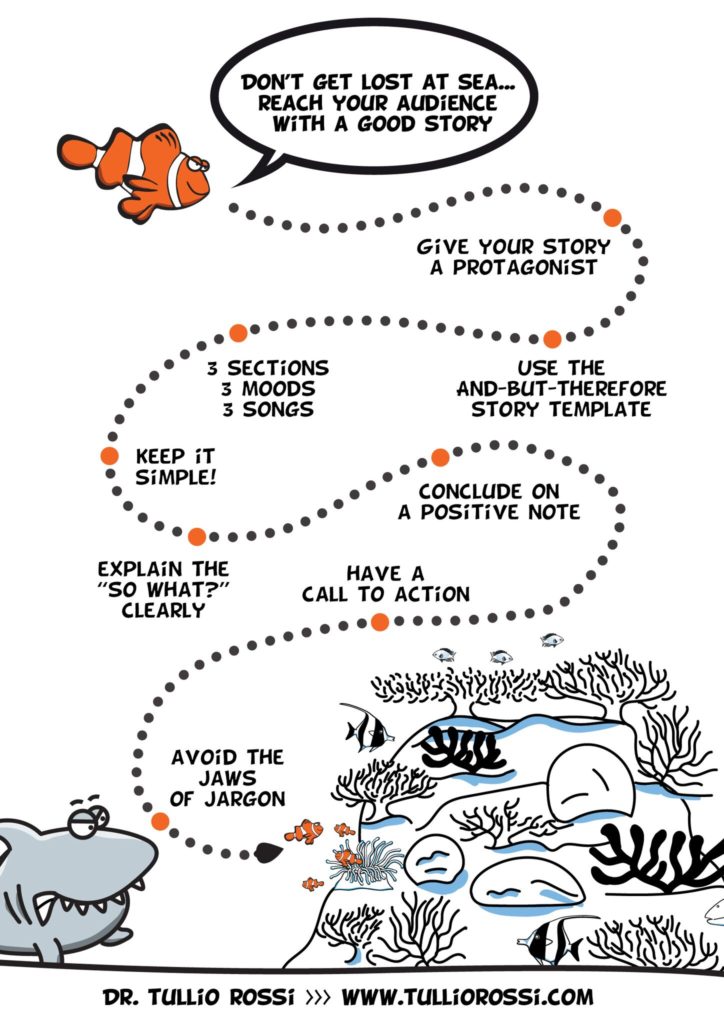 Following the success of this initial video Tullio created several other outreach videos that used the same approach and are now part of the YouTube Channel called The Coral Garden. The most successful video so far is "Coral Bleaching Explained: The Story of Frank The Coral", which won the "Best Educational Video" award at Film4Climate: Global Video Competition and was a finalist at SCINEMA 2016. These videos are free to watch on YouTube in multiple languages and are currently being used in several schools around the world for educational purposes.
Want to know more about Tullio's work and perhaps hire him? Visit www.tulliorossi.com
Or email him at contact@tulliorossi.com
Save
Save
Save
Save
Save