LivestreamLunchtime activityPlay
Time
Friday 24 February
12:20pm
Location
Auditorium
Co-authors
PhD student
Australian National University
Visiting Scholar
Australian National Centre for the Public Awareness of Science, ANU
Speakers
Science Writer and Presenter
PhD Candidate
Centre for Health Research, Western Sydney University
PhD Candidate
Centre for Science Communication, Faculty of Animal Biology, University of Western Australia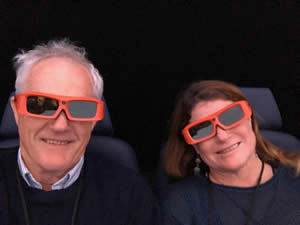 On May 7 1959, Snow delivered the Rede Lecture at Cambridge University. Society was divided, those educated in the arts and humanities, and those from science.  The two sides could not communicate – and this has serious implications for society.
The ruling classes tended to be educated in the humanities.  Without any understanding of science, they were ill-equipped to frame policies that would lead to a prosperous modern Britain.  Their ignorance of science was compounded by their lack of interest, and their contempt for scientists who 'lacked culture and education'.  The Two Cultures ignited a controversy that rages today.
This  theatrical examination of Snow's controversy asks is there a wall between the two cultures?  Can people talk productively across the divide?  Or is it the source of confusion, uncertainty and poor policy?  And was science communication born as an attempt to patch over these difficulties?
The play is in development, and this session presents a 25 minute extract.
What the critics said:
"Short. Devastating. Witty!" Time Out London
"Elegant and poignant" New York Times
"Metcalfe is incandescent!" Otago Daily Times, Dunedin
"Broadway'e bağlı!" Hurriyet Daily News, Istanbul
** We need about 6 or 7 actors on the day, and will recruit them from conference registrants. We'll need to round up actors the day before – rehearsal essential. Contact Toss to find out more and/or register your interest.**
Save
Save
Save
Save